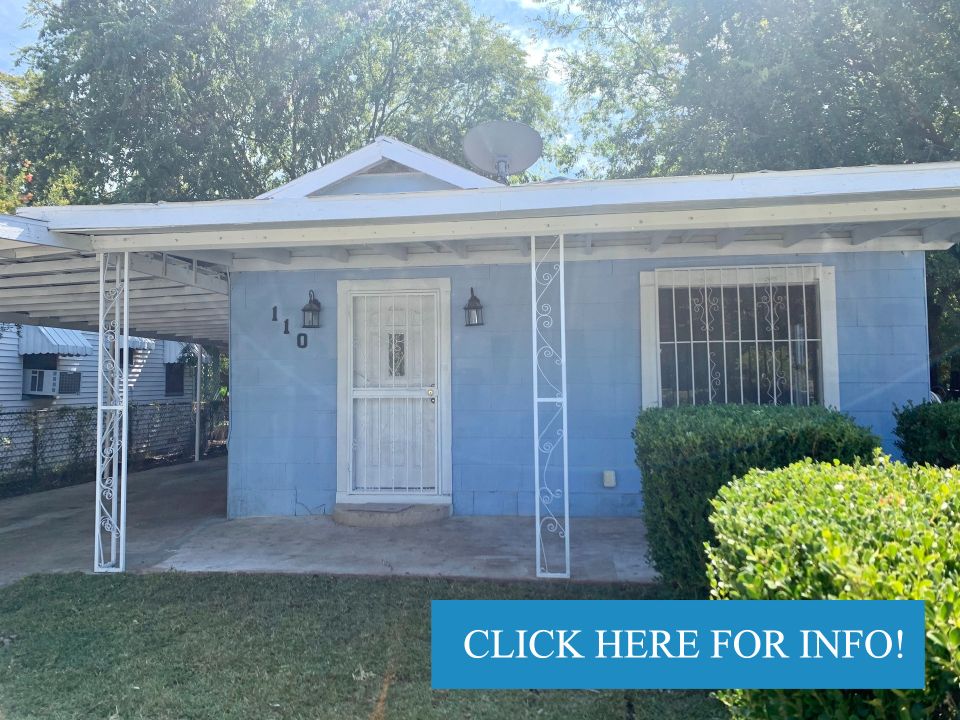 Description:
Charming 3 bedroom & 1 full bath home with lots of character, features a spacious living room with a fire place, and a sun room. Home has central AC and a master bedroom with a large walk in closet. It is located in the Kirby area in a good quiet neighborhood!
 

EZ Qualifications

 Low Down Payments

EZ monthly payments

NO Credit / Bad Credit OK

Self Employed OK

NO Banks Needed

Quick Move Ins

ITIN Numbers Accepted

Assignment of Contract (See "Policies" Tab)

Prices subject to change

Some restrictions apply
No appointments
necessary!
To view this home faster
Text "VIEW" to33222

Or you can text VIEW to 210-371-8021 and we will send you instructions on how to see the inside of the house. Give up to 24-48 hours if you are texting to 210-371-8021.
Some Restrictions Apply